Date: 26/11/2000 Fleet no:S3BL5
Being one of the first batch of 11.3m version, but had its grille of the 5th generation, was serving circular route 5A from Kowloon City .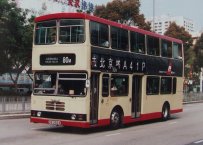 Date:27/11/2000 Fleet no:BL55
The 10.3m version, bearing a 2nd generation front grille, was serving 80M at Shatin.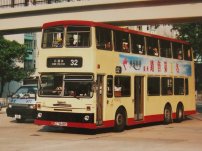 Date:09/05/2004 Fleet no: S3BL224

It was a later version with the fourth generation front grille, was seen at Lai Chi Kok Road when heading towards Shek Wai Kok at route 32.

¡@
¡@

¡@

Date:
28/10/2002 Fleet no:3BL150
The last of the 150-membered 12m fleet was running Kowloon East route 26.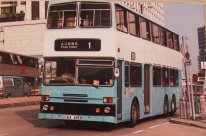 Date:26/11/2000 Fleet no:S3BL312
One of the KMB non-A/C bus was having its lower deck body painted with rainbow colour.
¡@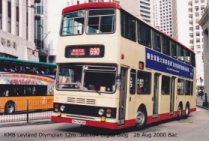 Date: 28/08/2000 Fleet no:3BL104
It is one of the two non a/c Olympians that were still serving eastern harbour route 690 in 2000. They were scheduled to run at morning peak hours only.