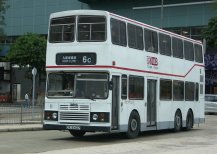 Date: 17/08/2005 Fleet no:AL1
The prototype of a/c 11.3m version, was on the last day of service at route 6C. (Kowloon City Ferry)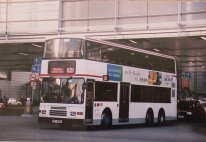 Date:27/07/2003 Fleet no:AL148
It is one of the later version having Alexander Royale body which resembles that of Volvo Olympian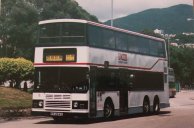 Date:09/08/2003 Fleet no: AL3

AL3 was extraordinarily deployed as Training Bus. It was spotted at Ocean Park.

¡@
¡@

¡@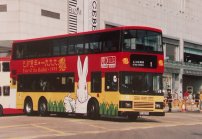 Date:
28/10/2000 Fleet no:AL121
One of the two bus selected for full livery for celebration of the Year of Rabbit 1999.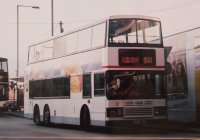 Date:09/08/2003 Fleet no: AL31
AL31 was unsually in route 641 which operates in peak hours during weekdays. (HK Macau Ferry Terminus)
¡@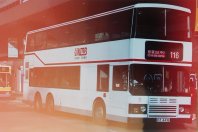 Date: 28/10/2000 Fleet no: AL71
It was seen at North Point serving 116.